Pemanjangan rendah HDPE Geomembrane Liner
Elongasi rendah HDPE Geomembrane Liner Deskripsi Produk
Low ElongationHdpe Geomembran adalah permeabilitas membran atau penghalang membran sintetis yang sangat rendah yang digunakan dengan material yang terkait rekayasa geoteknik untuk mengendalikan migrasi cairan (atau gas) dalam proyek, struktur, atau sistem buatan manusia. Geomembran Elongasi Rendah terbuat dari lembaran polimer berkelanjutan yang relatif tipis, tetapi dapat juga dibuat dari impregnasi geotekstil dengan asphalt, elastomer atau semprotan polimer, atau sebagai geocomposites bitumen berlapis-lapis. Geomembran lembaran polimer berkelanjutan, sejauh ini, yang paling umum.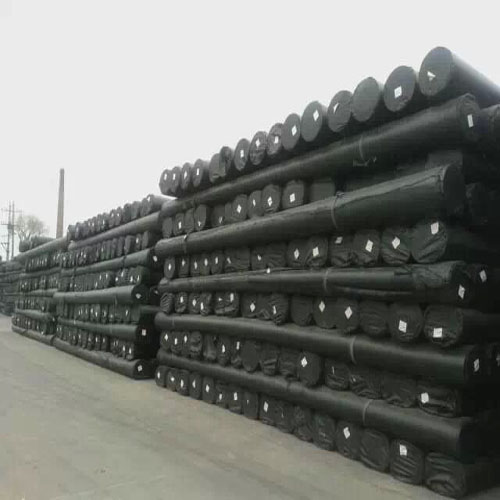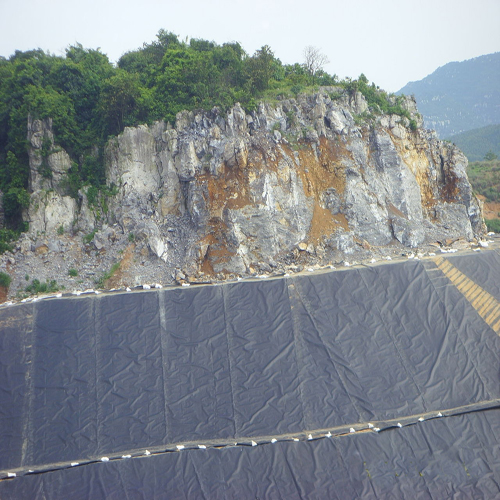 Spesifikasi Elemasi HDPE Geomembrane Liner Rendah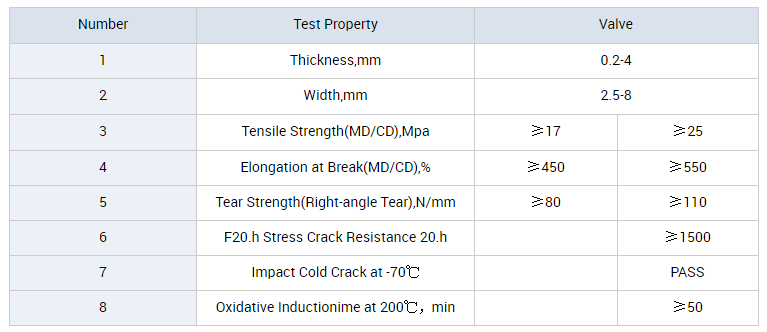 Perpanjangan rendah HDPE Geomembrane Liner Advantage
1. Fleksibilitas yang baik
2. Untuk jangkauan suhu layanan: -70 ℃ - + 110 ℃
3. Ketahanan korosi, ketahanan penuaan
4. properti stres tegangan retak lingkungan Yang Sangat Baik
5. kekuatan tarik tinggi dan perpanjangan
6. Tidak membahayakan tubuh manusia, tidak ada polusi, secara luas digunakan dalam konstruksi air minum di luar negeri
jenis geomembrane kami: Membran Tahan Air, SBS Bitumen Membran Self Adhesive, Geomembrane Pond Liner, Lldpe Geomembrane, Geomembranes Hdpe, Membran Geokomposit.
Aplikasi HDPE Geomembrane Liner dengan Perpanjangan Rendah
Akuakultur:
Menggunakan fitur anti-rembesan geomembrane; liner geomembrane dapat digunakan sebagai kolam ikan, kolam udang, dan akuakultur lainnya.
TPA:
HDPE geomembrane adalah yang paling banyak digunakan dalam bahan rekayasa anti-rembesan landfill,
Penggunaan bagian utama dari bagian bawah liner TPA, penutup penyegelan landfill, liner pengatur lindi, dll.
Struktur geomembrane HDPE dengan permukaan halus dan permukaan bertekstur, cocok untuk lokasi yang berbeda.
Sistem Pengolahan Air:
Geomembran HDPE diterapkan untuk penyesuaian pembangkit listrik dan kolam instalasi pengolahan limbah, dan serangkaian sistem pengolahan air.
Pertambangan:
Penambangan HDPE geomembrane yang cocok: kolam pencucian, penimbunan timbunan tumpukan, halaman timbunan, tangki pelarutan, tangki, tempat penyimpanan, garis bawah kontrol rembesan tailing, dll
FAQ
Q1. How can I get a price of needed pole?
A: 1. Please give the exactly dimensions such as mesh size, thickness, material. We can according to your specification give you a similar price.
2. You can send us a sample; we can according to your sample give you one price.
Q2. I am a small wholesaler, do you accept small order?
A: It's no problem if you are a small wholesaler; we would like to grow up with you together.
Q3. I am a designer; Can you help me to produce the sample which we designed?
A: Our mission is to help customers to be successful. So it's welcome if we can help you solve problem and make your design come true.
Q4. We want be your agent of our area. How to apply for this?
A: Please send your idea and your profile to us
Q5 Do you have some special policies for Brand company?
A:Yes, we have some special support for the company who has own brand but also in our VIP customers list. Please send us your selling data of last year. So we can see how to support you for your products in your market.
Q6. Can you make Door to Door service? Because i don't know how to do customs clearance.
A:Yes. We can make Door to Door service to help you save much time of shipping. Also we have big discount with shipping company because we have do much of this every day. So it will save your time also money.
Kategori Produk : Geosynthetics > Geomembrane Liner