Kolam Ikan Tambak Udang HDPE Pond Liner
HDPE Pond Liner adalah sejenis bahan yang tahan air dan terpisah dengan bahan polimer molekul tinggi. Pelat kolam HDPE terbuat dari polietilen berdensitas tinggi dengan teknologi film tiup, dengan standar ASTM GR13, The fish pond liner atau Shrimpl Pond Liner kebanyakan menggunakan 0.5mm, 0.75mm.
The HDPE Pond Liner dengan ekstensi yang kuat, kemampuan untuk beradaptasi dengan deformasi tinggi, ketahanan korosi, ketahanan suhu rendah, tahan beku yang baik.
Detail HDPE Kolam Liner
1. Lebar: 1m - 8m, 10m, 12m,
2. Ketebalan kisaran : 0.2mm - 3.0mm
3. Lebar Standar: 5.8m, 7m, 7.5m, 8m
4. Panjang: Sesuai permintaan
5. Warna: Putih, Hitam, Hijau, Putih-Hitam, Hitam-Putih
6. Standar: Standar GRI-GM 13, Standar GB-II, Standar GB-I
7. Sertifikat: CE, ISO
8. Memuat: 20ft container, 40ft container
Keunggulan HDPE Pond Liner:
1) Perlindungan lingkungan, sanitasi
(seperti tempat pembuangan sampah padat, pabrik pengolahan limbah, pembangkit listrik Chi-conditioning, industri, limbah padat rumah sakit, dll.).
2) Air
(seperti sungai, danau dan waduk dari bendungan, penyumbatan, penguatan rembesan kanal, dinding vertikal jantung, perlindungan lereng, dll.).
3) Teknik Kota
(kereta bawah tanah, di lantai dasar bangunan, atap yang ditanam, taman atap anti-rembesan, pipa saluran pembuangan, dll.).
4) Lanskap
(danau buatan manusia, sungai, waduk, lapangan golf reservoir substrat, perlindungan lereng, rumput hijau dari kelembaban kedap air, dll.).
5), Petrokimia
(Pabrik kimia, kilang minyak, tangki penyimpanan gas dari tangki reaksi anti-kimia, tangki sedimentasi dari lapisan, dll.).
6), Penambangan
(pencucian dan penumpukan tumpukan sampah, ladang abu, terlarut, pengendapan, pekarangan, substrat rembesan tailing, dll.).
Paket HDPE Pond Liner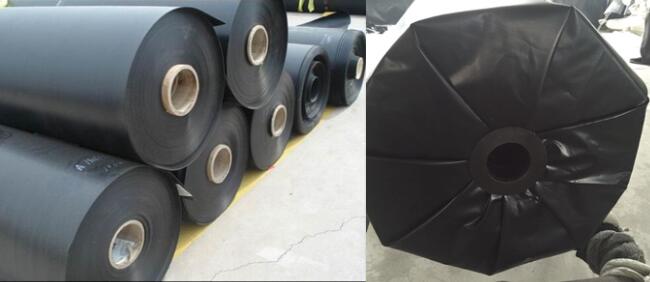 Produksi HDPE Pond Liner

Kategori Produk : Geosynthetics > Geomembrane Liner